SA Recycling Metal Services – Timely, Efficient, Effective Scrap Metal Recycling.
SA Recycling provides a complete range of recycling services for Ferrous and Nonferrous Metals, Cardboard and Paper, Glass, Plastics, and Electronics. Our operations include complete shredding, shearing, and sorting facilities, baling, torching, and auto crushing, as well as automobile and appliance decommissioning. Also, a complete fleet of trucks, containers, and trailers. We operate the only two port loading facilities in the southwest United States. Our full range of services are designed to meet the recycling needs of everyone from the individual recycler to the largest manufacturers.
Manufacturing Scrap Service
Do you generate metal waste from machining or similar subtractive manufacturing processes?
Appliance Recycling
SA Recycling is a certified appliance recycler and an industry leader in recycling all types of household and industrial appliances.
Automobile Recycling
SA Recycling has its finger on the pulse of the auto dismantler industry.
Certified Destruction
We can help ensure that these proprietary prototypes are properly disposed of by offering a "certified destruction" at one of our four shredder facilities.
Demolition Scrap
Demolition contractors routinely demolish all kinds of structures every day.
Green Waste
SA Organics Recycling is proud to provide responsible organic waste diversion for the Coachella Valley, CA.
Carbon plate
SA Alloys is a brass and bronze ingot manufacturing company devoted to partnering with our suppliers and customers to provide the highest quality ingot at the most competitive prices.
Tips for getting a faster and more accurate quote
Take picture of your scrap
Provide quantity or weight estimate
Describe condition of scrap (mixed metal, all one material type, mixed with other waste (other than metal)
Include address where scrap is located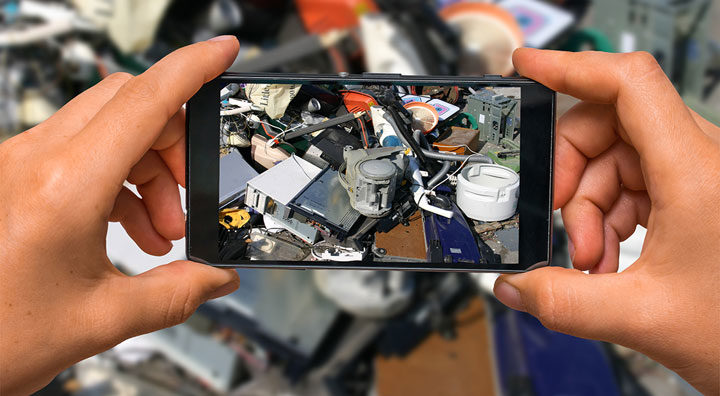 Scrap Metal Bins Drop off, Pick up
SA Recycling offers various types of pick-up services for your scrap metal. For companies with sizeable amounts of metal material, we can deliver a box for easy loading and pick up. The size of box recommended depends on the type of metal you're recycling.
Find Your Local Recycling Facility
With over 125 SA Recycling facilities in the United States, finding one near you is easier than ever.